Göteborg - Software & Emerging Tech
·
Göteborg
·
Hybrid Remote
Mjukvaruutvecklare embedded / ML
Det finns ingen bättre plats att utvecklas. Vi driver idag över 10 olika kundprojekt på vårt unika kontor på Lindholmen. Här hamnar du i projekt med allt från embedded, IoT, till App och Web. Exempel på några av våra projekt:
Federated learning
Ett projekt för en fordonskund där vi undersöker tekniska möjligheter med denna nya teknik genom testimplementationer av olika federerade ML-metoder på Edge devices och utvärdering av dessa. Genom att fordonsdata hanteras lokalt för att träna systemets modeller, och endast resultaten och de inlärda kunskaperna överförs till den centrala servern, där de sammanställs, behöver mindre mängd data flyttas vilket är fördelaktigt både när det gäller bandbredd och personlig integritets aspekter (GDPR).
Sensorbaserat vision-system
Teamet hjälper en kund att utveckla ett sensorbaserat visionsystem för ett markfordon som nyttjas på flygplats. Allt från systemlösningen i stort till sensorval, vision-algoritmer och implementation hanteras.
Base tech
Teamet utveckla basetech mjukvara baserat på Autosar samt integration av tillhörande applikation till en fordonskund. Stort fokus på integrations- och testautomation (CI/CD) samt funktionssäkerhet.
Om oss
För att kunna genomföra dessa projekt i teknikens framkant behövs duktiga mjukvaruutvecklare med kunskap och intresse inom embedded, IoT, arkitektur, sensorer, dataanalys, ML etc.
Vi är ett team på avdelning Software & Emerging Tech i Göteborg. Vi är en blandning av erfarna, skickliga och unga, hungriga konsulter där vi lär oss nya tekniker och sätter upp best-practice för mjukvaruutveckling. Vi är nyfikna och deltar i avdelningens tekniknätverk sk CoP:ar (Community of Practice) kring Data-AI, Safety, Embedded-IoT, Hållbarhet, Cloud mfl.
Om dig
Du är nyfiken, läraktig person med passion för ny teknik som vill ha kul på jobbet. Ansök och berätta vem du är och hur du vill utvecklas framåt.
Varmt välkommen med din ansökan! 
Under sommaren kan våra svarstider vara något längre än normalt men vi återkommer under augusti och hoppas kunna återkoppla våra ansökningar så snart som möjligt.
Om du har frågor rörande tjänsten är du varmt välkommen att kontakta Mats Larsson, Team Manager Software & Emerging Tech
mats.larsson@semcon.com
Department

Role

Digital Services

Locations

Remote status

Hybrid Remote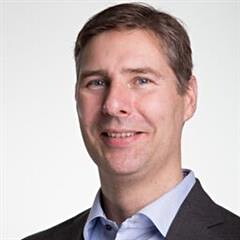 Contact
Mats Larsson
Team Manager – Göteborg - Software & Emerging Tech
Göteborg - Software & Emerging Tech
·
Göteborg
·
Hybrid Remote
Mjukvaruutvecklare embedded / ML
Loading application form
Already working at Semcon Sweden?
Let's recruit together and find your next colleague.