Region South - Engineering & Digital Services
·
Lund
Bli en del av vårt team, Digital Services!
Är du nyfiken på nästa steg? Vill du att vi håller utkik efter ditt drömprojekt? Gör en öppen ansökan till vårt team i Lund. 
På Semcon arbetar vi med slutanvändaren i fokus och vi är nyfikna på vem du är och vad du vill göra i nästa steg i din karriär. Vem vet, kanske har vi det perfekta uppdraget för dig! Om inte så håller vi gärna kontakten tills att ditt drömprojekt trillar in.

Idag är vi 60 konsulter i Regionen South och vi arbetar nära våra kollegor i övriga Sverige. För oss har teknik inget värde i sig – det är värdet det tillför människor och vår planet som är det viktiga. Genom att förena fysiska och digitala lösningar skapar vi användarupplevelser som spelar roll. Det är så vi gör skillnad.

Vi ger dig en möjlighet att arbeta inom olika branscher. Allt ifrån fordonsbranschen till telekom eller medtech i projekt med många olika sorters tekniker och språk. Vi arbetar med embedded, webprogrammering, applikationsutveckling m.m. Semcons specialitet är hela produkt- och tjänstecykeln, från hård- till mjukvara, från embedded to cloud och att realtid ständigt arbeta för att optimera våra kunders produkter.
Vad skulle du vilja jobba med?

Webprogrammering
Applikationsutveckling
UX
Embedded 
Elektronik
Test
etc.


Som konsulter är vårt yrke flexibelt, utmanande och riktigt roligt! Att vara professionell i sitt agerande är en given del av rollen som konsult men det är viktigt att komma ihåg att vi också är människor. Därför har vi fokuserat på en avslappnad, välkomnande och öppen stämning på avdelningen med syftet att främja samarbeten, personlig utveckling och ett bra arbetsklimat. 

Låter vi som en framtida arbetsgivare för dig? Connecta med ditt CV eller Linkedin profil idag! Vi hoppas på att vi hörs inom en snar framtid. 

Vi återkommer till dig om vi hittar ett spännande projekt som matchar din profil.
/Dina framtida kollegor i Lund.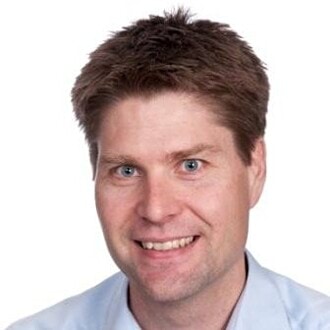 Region South - Engineering & Digital Services
·
Lund
Bli en del av vårt team, Digital Services!
Loading application form
Already working at Semcon Sweden?
Let's recruit together and find your next colleague.